The Women in PR Mentoring Programme was set up in 2014 as a joint initiative with PRWeek UK to identify, nurture and inspire the next generation of female leaders. We are proud that in the last six years, the scheme has supported 75 ambitious women from a range of backgrounds, and with an array of career goals and challenges, to achieve their individual goals.
Women can face different challenges to men as they step up the PR career ladder, whether they are working in-house, in an agency or as a freelance practitioner. These include navigating a boardroom often dominated by men, negotiating equal pay or juggling work and family or caring responsibilities.
Our scheme ensures that women can confidently and successfully overcome their unique challenges in order to progress in their careers to achieve their ultimate ambitions. We do this by matching 15 candidates with 15 women who are operating in very senior positions within the UK PR industry.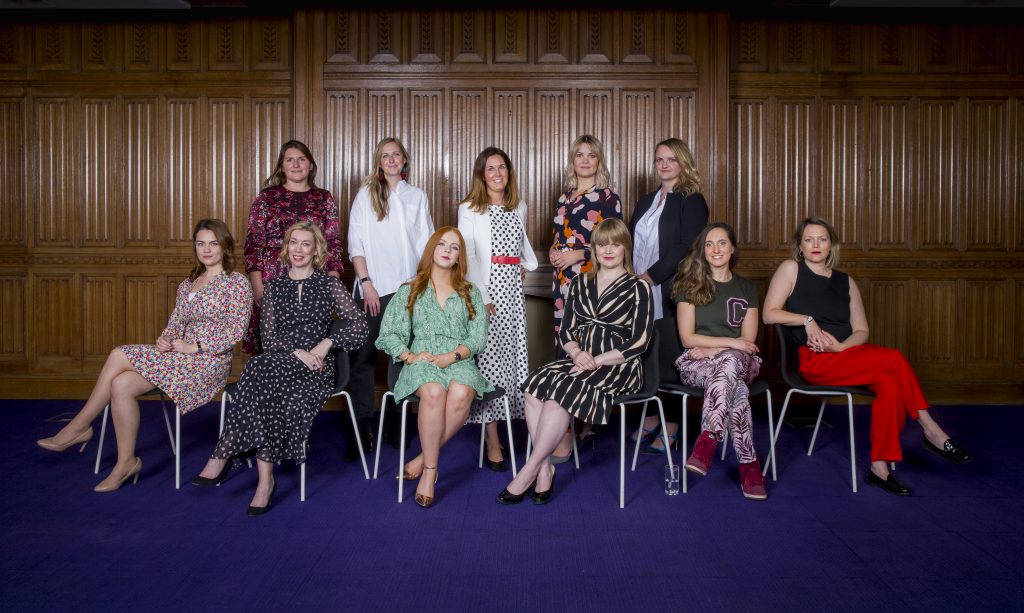 Molly Aldridge
global CEO & co-founder, M&C Saatchi Public Relations
Caitlin Allen
associate director, Riot Communications
Gay Collins
founding partner, Montfort Communications
Rachel Benton
account director, Ogilvy UK
Doyel Maitra
head of consumer affairs & PR, Money Supermarket
Sophia Boudjemaa
director, Golin
Ginny Paton
director, Mischief
Isobel Camier
director & founder, Camier Communications
Nicola Green
director of corporate affairs, O2
Georgina Cotton
communications specialist, Cabinet Office
Deborah Saw
executive chair, Newgate Communications
Clare Daly
communications director, Morrow Communications
Tanya Ridd
director of communications, international, Snap Inc.
Melanie Hesketh
global communications director, FIS
Misha Dhanak
founder & CEO, The Romans
Elizabeth Jones
MD, With
Rachel Bell
chairman, The Academy Media Group
Claudia Moselhi
director & founder, CLO PR
Ali Jeremy
director of marketing & communications, NSPCC
Anna Rawson
account director, Grayling
Rachel Friend
UK CEO, Weber Shandwick
Sarah Shephard
account manager, Haggie Partners
Emily Morgan
MD, consumer, The Red Consultancy
Amy Simpson
co-Founder, YOURS.SINCERELY
Jennifer Thomas
head of internal communications, sustainability & experience, Direct Line
Louise Stewart
director of communications, Federation of Small Businesses
Michele Moore Duhen
senior PR manager, Capgemini
Katie Watts
senior press officer, MoneySavingExpert.com
Sarah Samee
independent consultant,
Lauren Welford
associate director, Ketchum
The mentoring board changes every year as members step down and we recruit more women keen to give back to the industry by supporting future female leaders. We have aimed to create a diverse board of mentors whose collective background and experience allows us to support a very broad range of needs from our mentees.
Graduates from the mentoring programme have gone on to secure top level positions in the industry. There is a great community of mentoring scheme alumni including three members of the current Women in PR Committee: Claire Foster, Sarah Samee and Anna Geffert. The feedback we receive regarding the impact on individual careers is fantastic and many stories have been published on our blog.
The mentoring programme lasts for 12 months starting in June each year and involves three full mentoring sessions plus ad-hoc discretionary support.
The 2019/20 criteria for entry were as follows:
Leadership potential (demonstrable experience to date; a leader of the future)
Clear objectives for career (and how access to a mentor will help her get there, including helping to overcome any perceived obstacles)
Industry engagement (demonstrable effort to engage in key issues and effect change – for example, being an active member of WPR, or helping / driving new initiatives to help improve our industry)
If you are interested in applying for a position on the mentoring programme, please follow @WIPRUK on Twitter or join our LinkedIn Group where the application details including criteria for entry will be published in March each year.